---
The powder metallurgy processing equipment employed is specifically designed to accurately simulate an industrial press-sinter-size sequence.  Research is completed at all stages of the process including powder blending, compaction (uni-axial die and CIP), controlled atmosphere sintering, sizing/repressing, and secondary operations (heat treatment, shot peening, etc.).
Powder Compaction
Uni-axial Die Compaction of Powders
Instron Model 200HVL
Load Capacity = 1MN
Maximum Pressure = 600MPa
Self Contained Tool Sets Available for the Uni-Axial Die Compaction of:

Discs (15mm, 30mm and 50mm OD)
Transverse Rupture Strength Bars (12.7 x 31.7mm)
Charpy Bars (12.7mm x 75mm)
Rectangular Bars (20 x 90mm)
Dog Bone Tensile Bars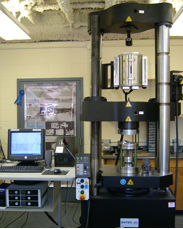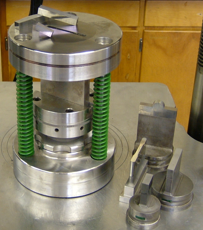 Universal test frame and the self-contained tooling utilized to simulate industrial powder compaction operations.
Cold Isostatic Press (CIP)
Avure Technologies
Maximum Pressure = 415MPa
Chamber Volume = 3500cm3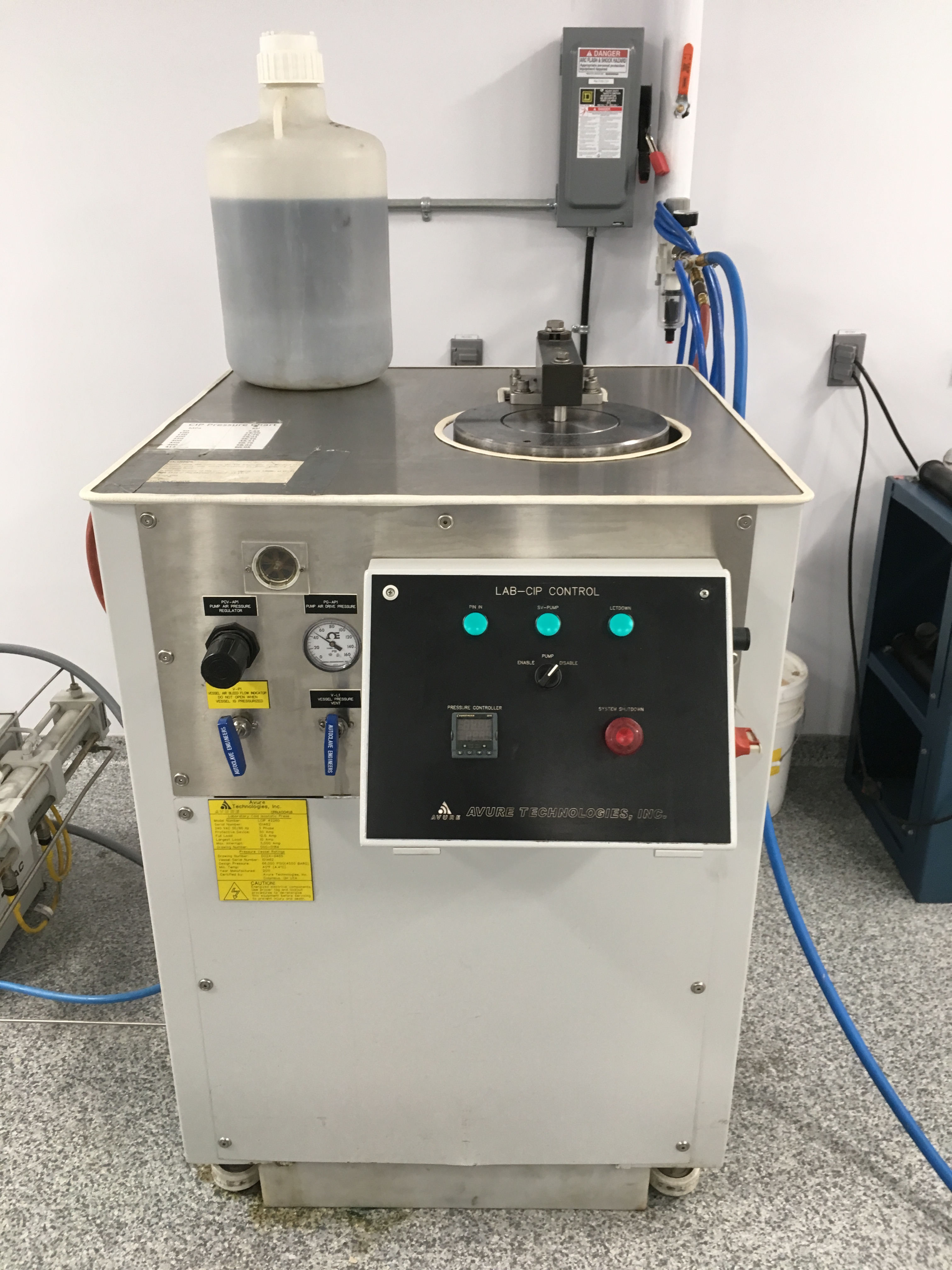 Avure Technolgies model LCIP 42260 cold isostatic press for compacting metal powders.
Controlled Atmosphere Sintering
Tube Furnace
Lindberg Three-Zone Furnace
Carbolite Three-Zone Furnace
Stainless Steel Retort with Water Jacketed Cooling Section
Atmospheres: Ar, N2, Mechanical Vacuum (10-2 Torr)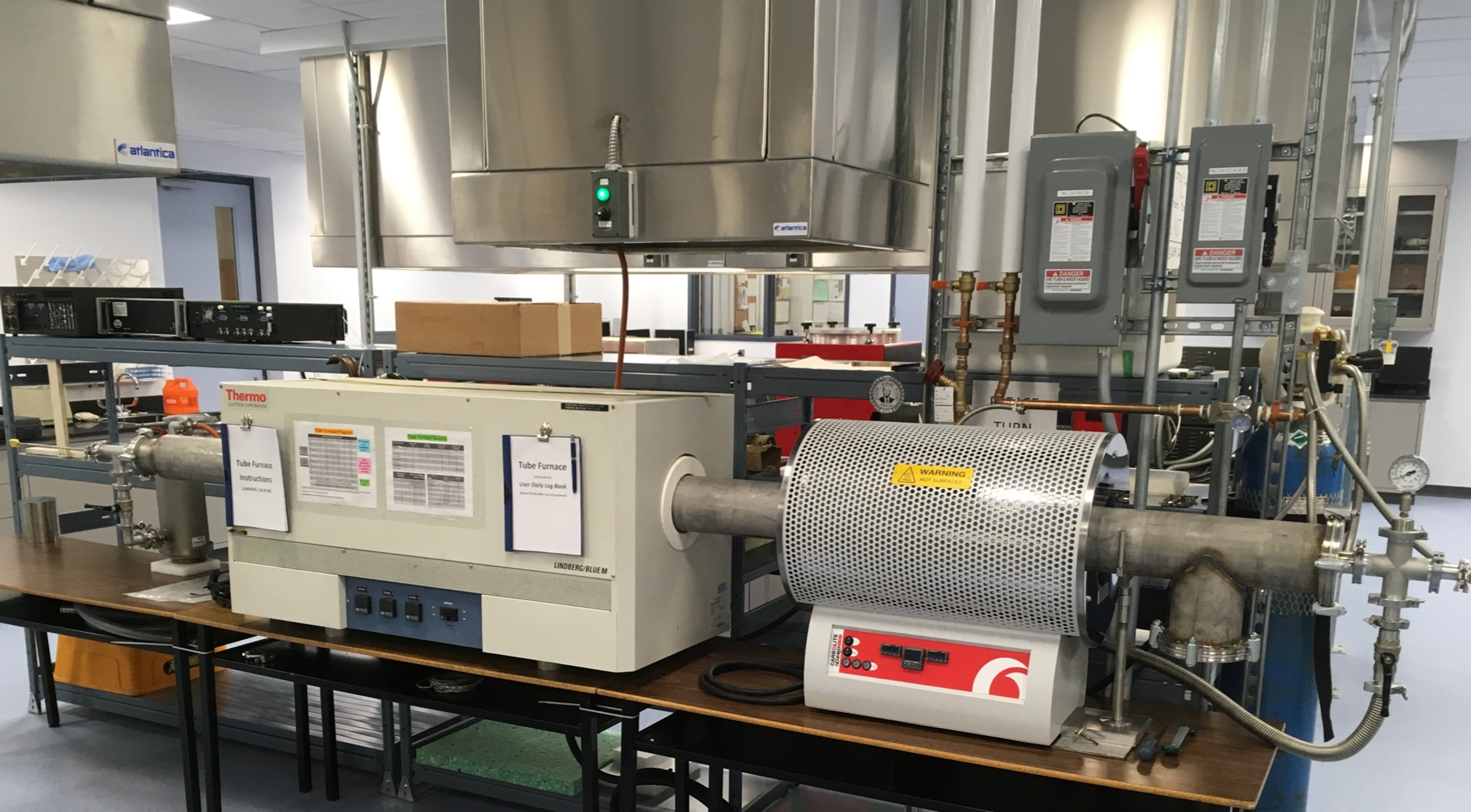 Customized tandem furnace assembly for sintering PM compacts under a controlled atmosphere.
Bell Jar Furnace
Materials Research Furnaces
Maximum Temperature = 1650°C
Atmospheres: Ar, N2, H2, Mixed Gas, High Vacuum (10-5 Torr)
Oxygen Monitor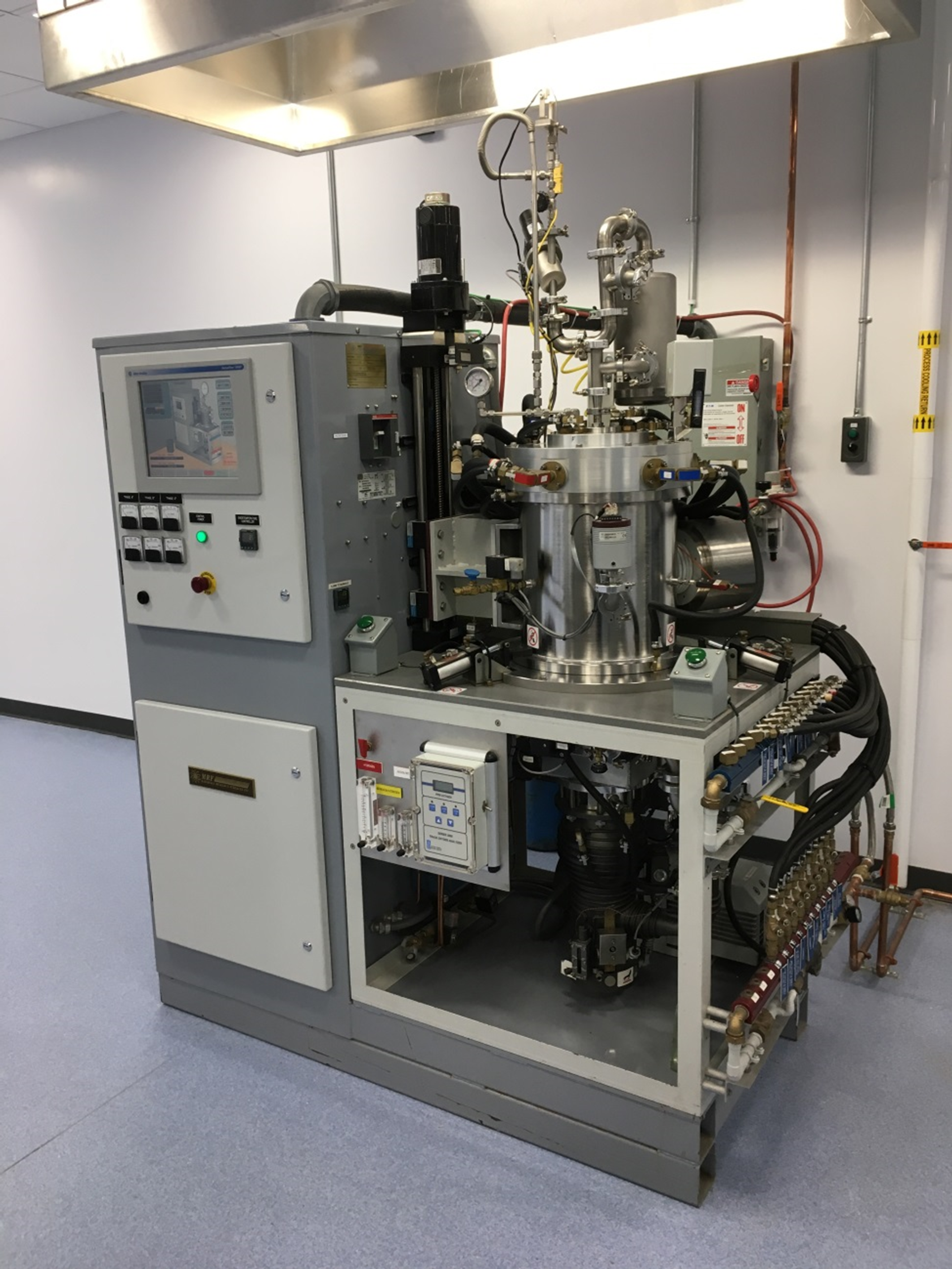 Multi-atmosphere bell jar furnace regularly utilized in sintering studies on a variety of different alloys (aluminum, nickel, iron, titanium, etc.).
Spark Plasma Sintering Furnace
GT-Advanced Technologies
Maximum Temperature = 2200°C
Maximum Load = 100kN
Atmospheres: Ar, N2, H2, Mixed Gas, Mechanical Vacuum (10-2 Torr)
20mm and 40mm OD graphite tooling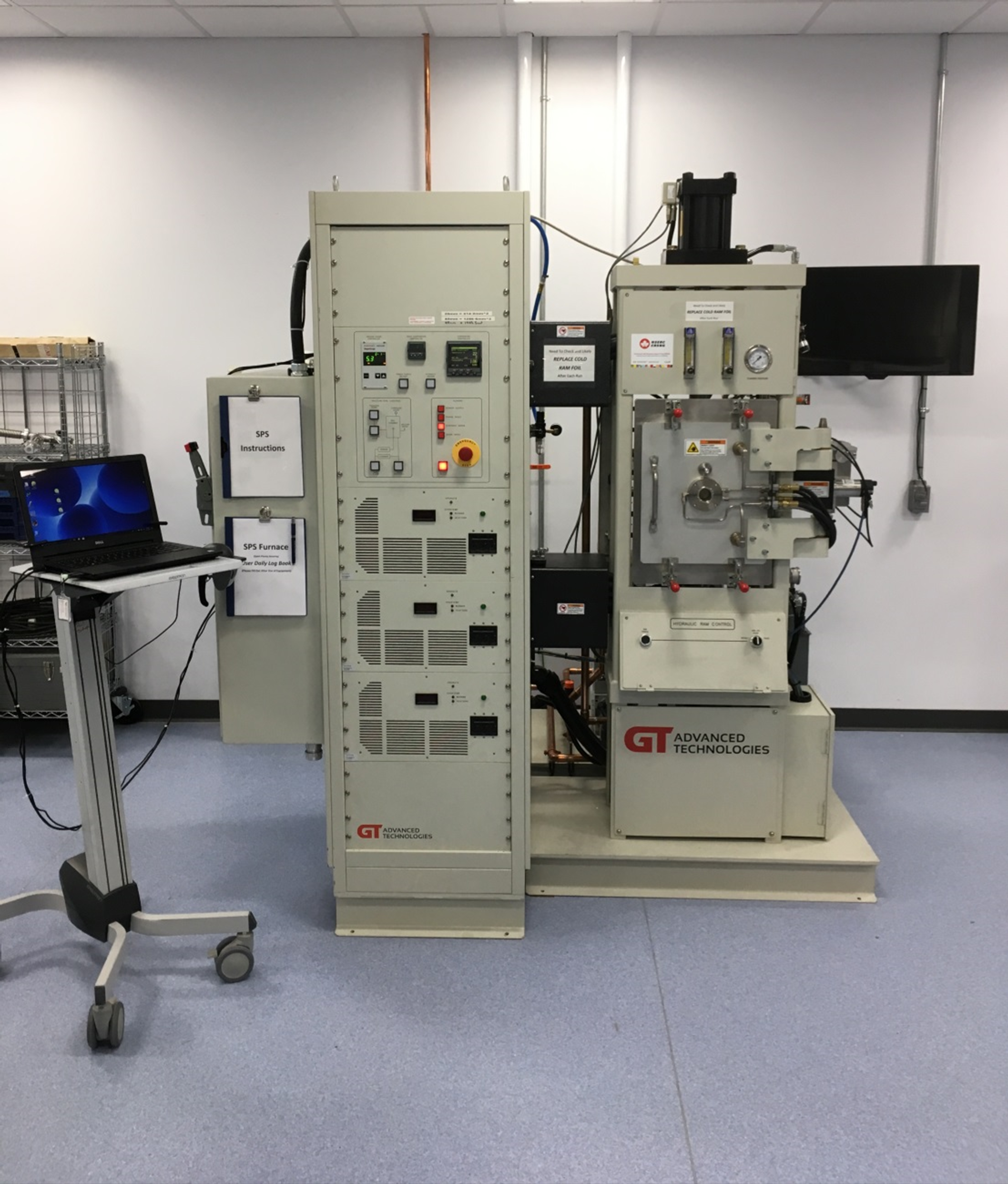 Spark plasma sintering furnace utilized to consolidate metallic, ceramic, and composite particulate materials.
---